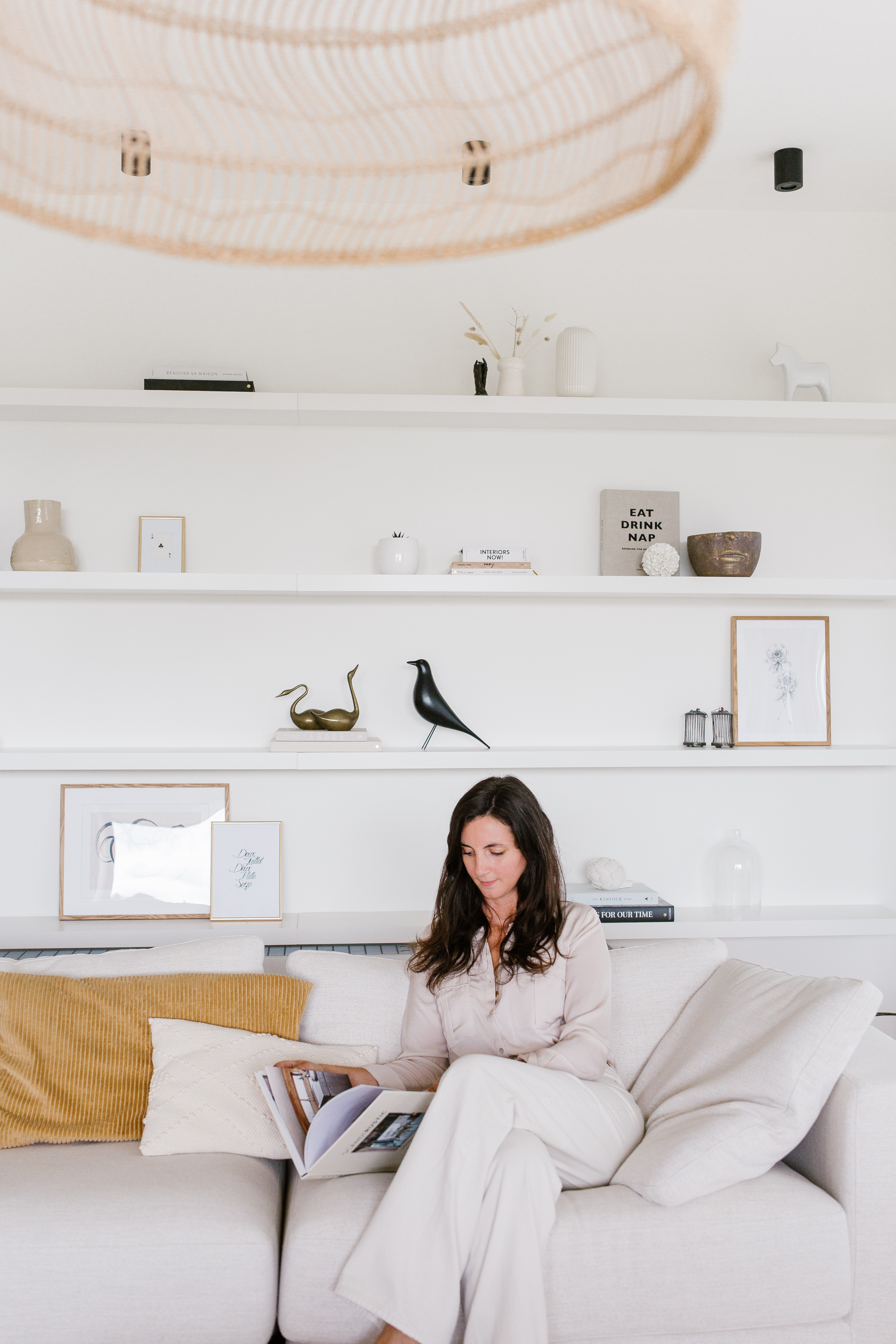 At SAUDADE, we love designers and even more those who give second lives to things.  Your house is the best illustration of this, can you describe it to us?
The idea of renovating, of giving a second life, was very important to my husband and me from the beginning. When we visited this house, we were immediately touched by its history and the people who lived there. There was only one family for 45 years. This meant that in these walls emotions were transmitted, and that we could in turn transmit to our children, more than just stone, but a history, a memory.   
So we recycled the existing walls, accepting the restriction, to be even more creative. It is infinitely gratifying to create from something, an approach that I use in all the Do It Yourself projects I offer on my blog.
What catches the eye is the brightness of the place, which is in contrast with the outside. Does this mean that interior design can really take over the environment / geographical conditions?
We visited the house on an evening in late October. It was almost dark, the air was humid. There were only cold materials, raw stone. Most people would have seen the red flags, but we saw the potential, the volumes, the flowing and passing of the floors. It was certainly a challenge.
The goal was to have a very bright house with volumes that breathe. The inspiration is the Californian house of the 70's: horizontal lines, exterior and interior communication, warm materials, neutral tones, few objects, lots of mineral. We let ourselves get influenced by the house and yes, in a way we brought into it a permanent sun!