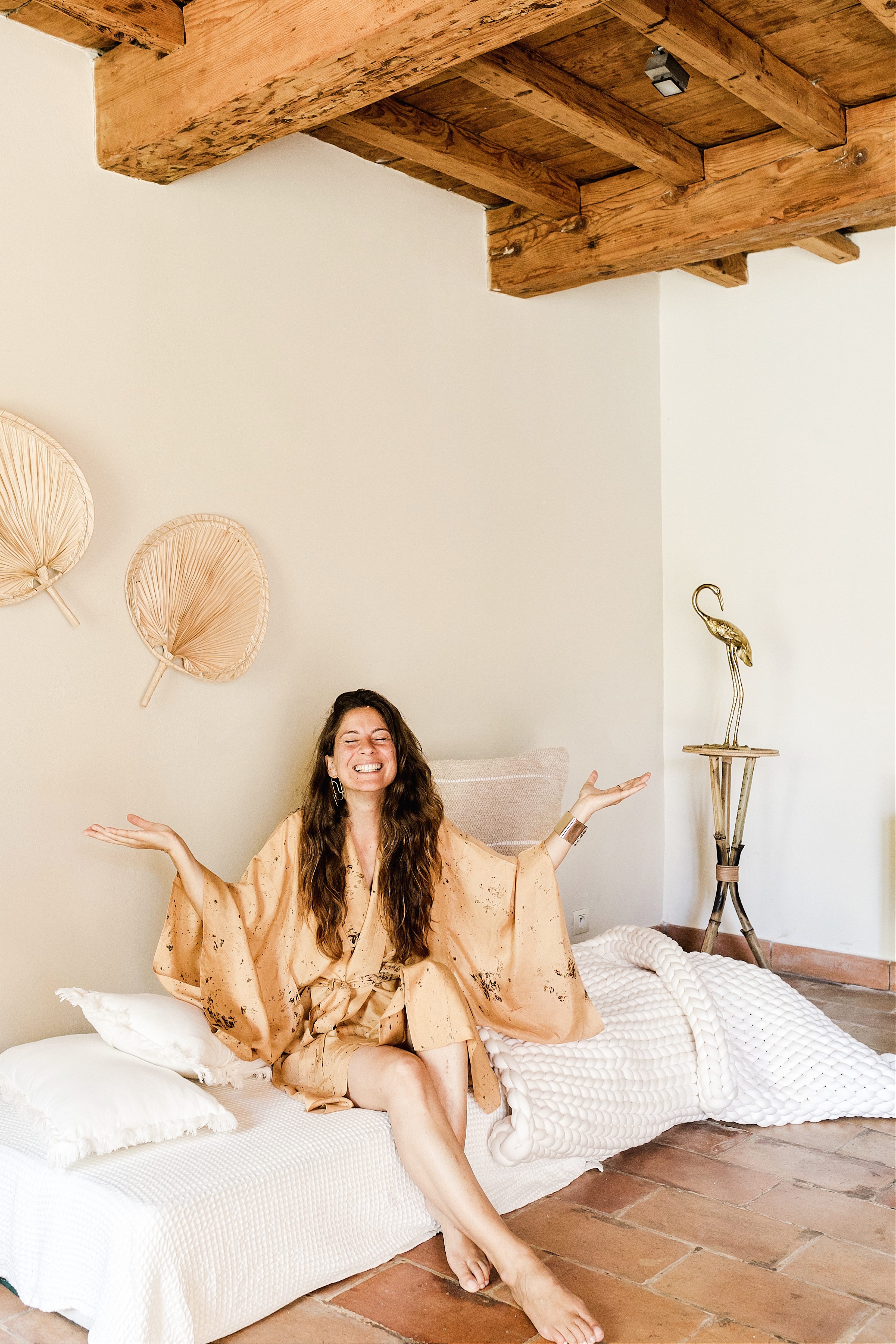 Unlike "stone", you seem far from being "inert" ! So who is Ma Demoiselle Pierre and why this name ? 
Be careful, we think that stone is an inert element if we compare it to the rhythm to the transformation of our lives, but it is in reality much alive, anchored, solid, vibrant and "powerful"! 
A kind of quiet force that remains there, despite all the rains and storms. The stone that inspired "Ma Demoiselle Pierre" was quite real, as it first was the brand of jewelry that I had launched. Behind this name, the idea was to revisit the link between the feminine and the masculine. The idea was also that you could gift or offer yourself jewelry without needing a man ! to embody this brand in a physical place.
My boutique on rue Amelot in Paris was therefore conceived as a meeting place for co-creation, bringing together talents in fashion, beauty and arts of living. I work alone but I believe more than anything in the energy of the collective and the magic of encounters. My Demoiselle Pierre is my creative double who invites me to dare, to transform and to transform myself !