Hymn to the chic simplicity of superb Comporta. Its lines, as if in weightlessness, remind us of the rice fields between land and ocean.
How to choose the right size for your rug?
All the tips to choose the best size for your rug or carpet whatever the room and constraints. Easy and simple to understand size guide.
LIVING ROOM
A rug transforms a living area, either by defining a style or a space. A rug adds warmth, character and texture.
There are several ways to position your rug in relation to seating. It is best to place the largest side of the rug along your sofa. It is even better if the rug is longer than the width of your sofa.
Large spaces:
Try to position your rug underneath your seating by a third. This will clearly define your relaxation space and will give your interior more consistency.
Small spaces:
You can create the illusion of a larger space by placing your seating furniture at equal distance from the edge of the rug.

DINING ROOM
Adding a rug to a dining room can bring symmetry and proportion that will complement your furniture perfectly. Your rug should be centred under your table, at an even distance all around the table.
BEDROOM
Having a rug in your bedroom is not only comfortable for your feet, it also gives a warmer and more pleasant atmosphere for relaxation. You can choose your rugs as a pair or choose a single larger rug.
Our Vintage rugs can also be used as bedspreads.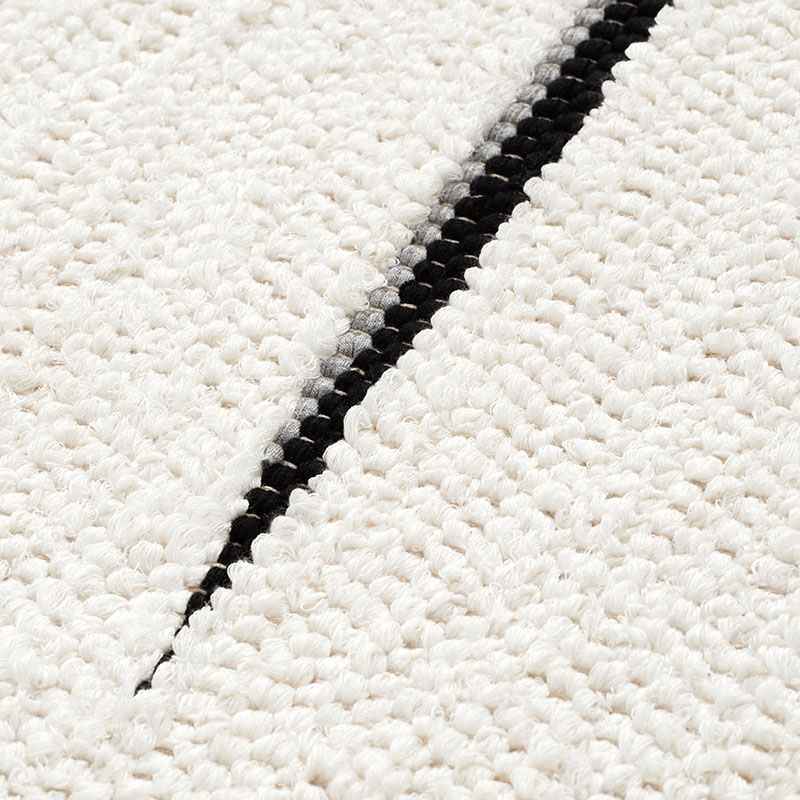 J'avais envie d'un tapis qui ne ressemble pas a ceux qu'on voit partout et qui en même temps soit facile à entretenir.
Je suis très contente de mon tapis Comporta qui a parfaitement trouvé sa place dans notre salon. Avec ses lignes épurées et son toucher hyper agréable, on ne s'en lasse pas !
Have something else in mind?
Please let us know, we can make it happen.