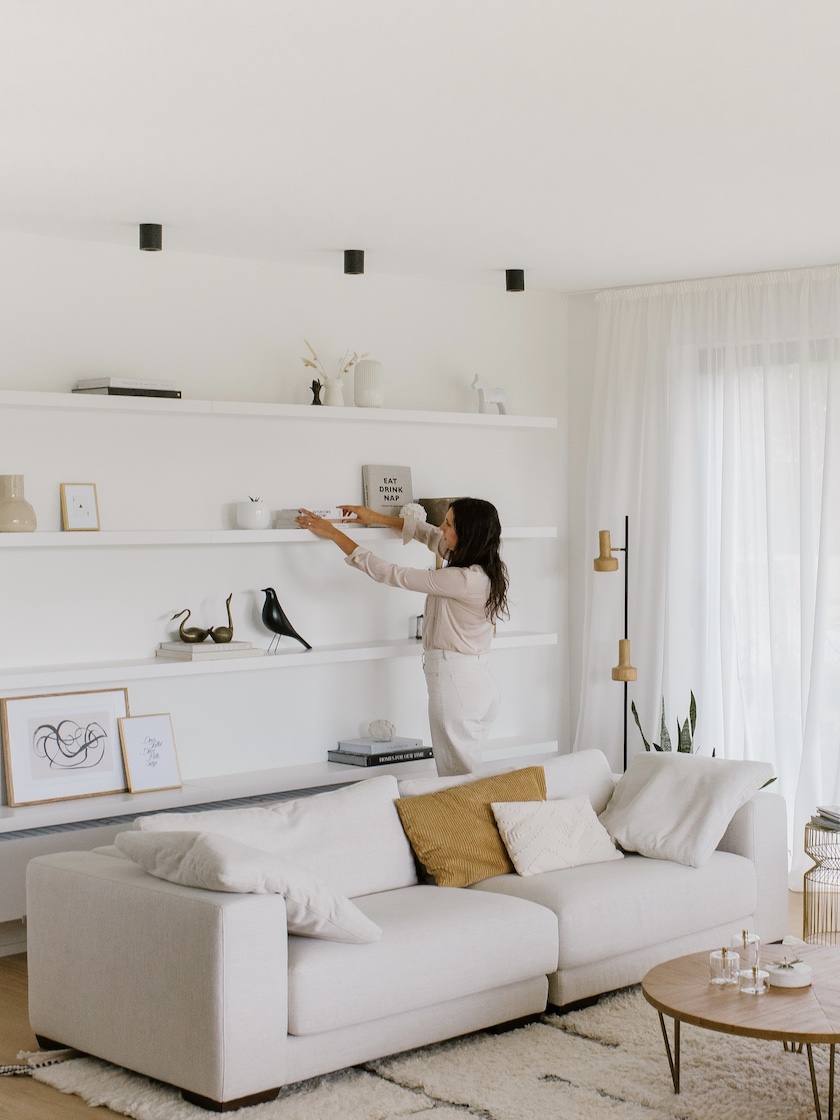 How do you know if you need a rug?
A rug always brings a warm, cosy, welcoming feeling. For me, it's a must-have in a bedroom and in a living room. But honestly, you can put it in any room, adapting its material to the functionality of the room (especially easy maintenance for "technical" rooms: entrance, kitchen, bathroom).
If your room lacks harmony, coherence, conviviality, if it resonates, if the furniture seems to be "just sitting there", the carpet can be the key to linking the different elements together and designing the conviviality zone, highlighting the main function of the room.