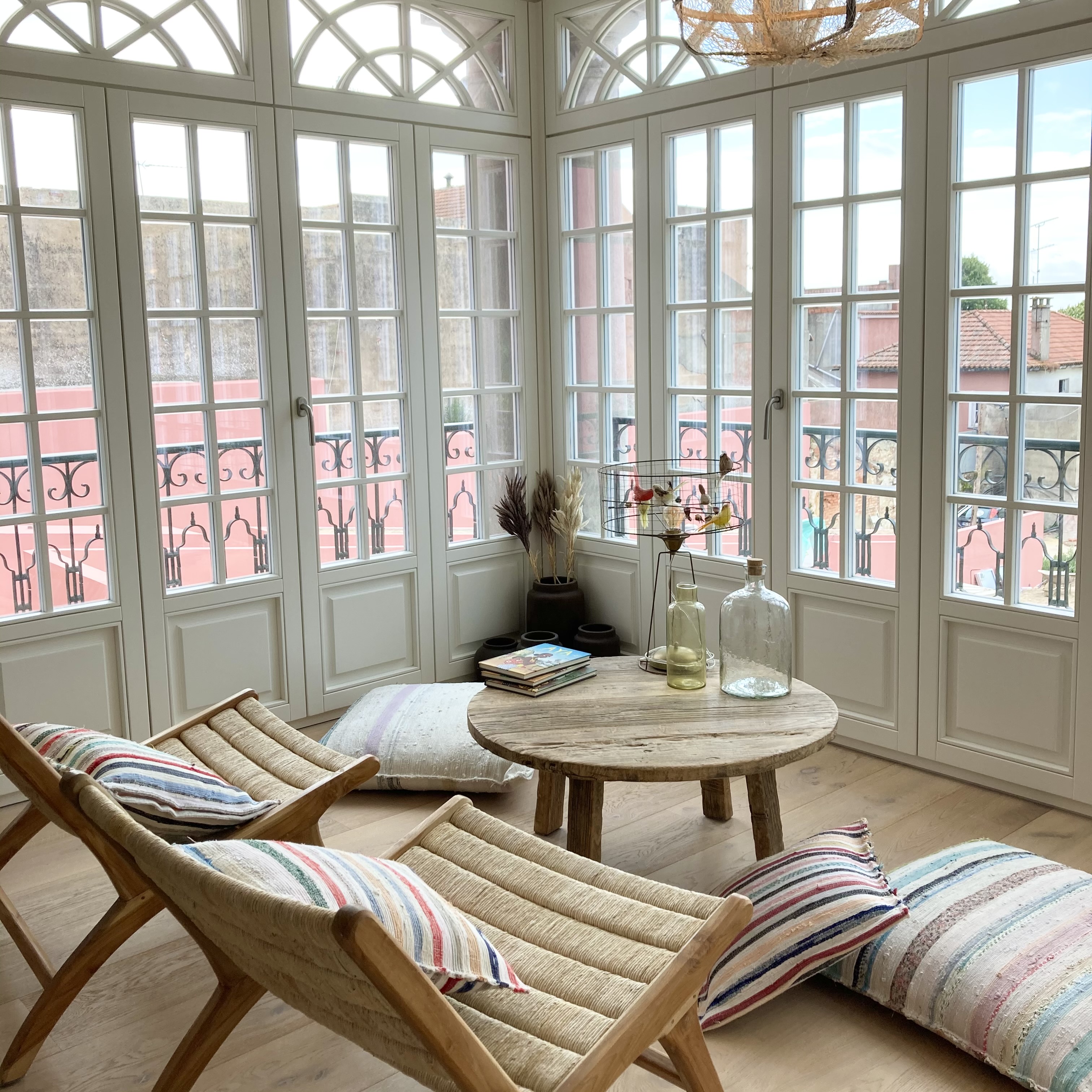 Saudade's vintage cushions
Who is Charline?  
I have been living in Lisbon for 3 years. Before that, we lived in Paris, where I worked for 15 years in communication and change management. I really loved it, I find human relations fascinating. And then, 3 years ago, we felt like a change, travel and a new life. We decided to leave with my family. It was the right time, our children being small. As we love Portugal, we decided to come to Lisbon.
The vintage rugs are used sheets and linens that have been torn into strips of fabric to make "mantas de trapos or farrapos", these sustainable and multi-purpose blankets. 
Why did you choose vintage Saudade cushions and rugs for your interior?
We moved into this flat 6 months ago, and wanted beautiful pieces from here, made by craftsmen.  I met Christelle in this context. The Saudade project spoke to us immediately. It was exactly what we were looking for. She spoke about it with such passion that we were won over. We decided to get a vintage rug for our dining room wall, and vintage cushions to brighten up our living room.