PORTUGAL: 5 SPOTS FOR FAMILY SURFING
Portugal has always been a leading surfing destination in Europe. Its dream landscapes, its mild climate all year round, its historic waves and its warm inhabitants are significant assets for this country of a thousand and one wonders.
For a few weeks now, our friends have been asking us for tips for cool and local surfing. And when we love, our greatest happiness is to share; here are our family spots to surf and discover Portugal from north to south!
Spot #1 : NAZARE / OBIDOS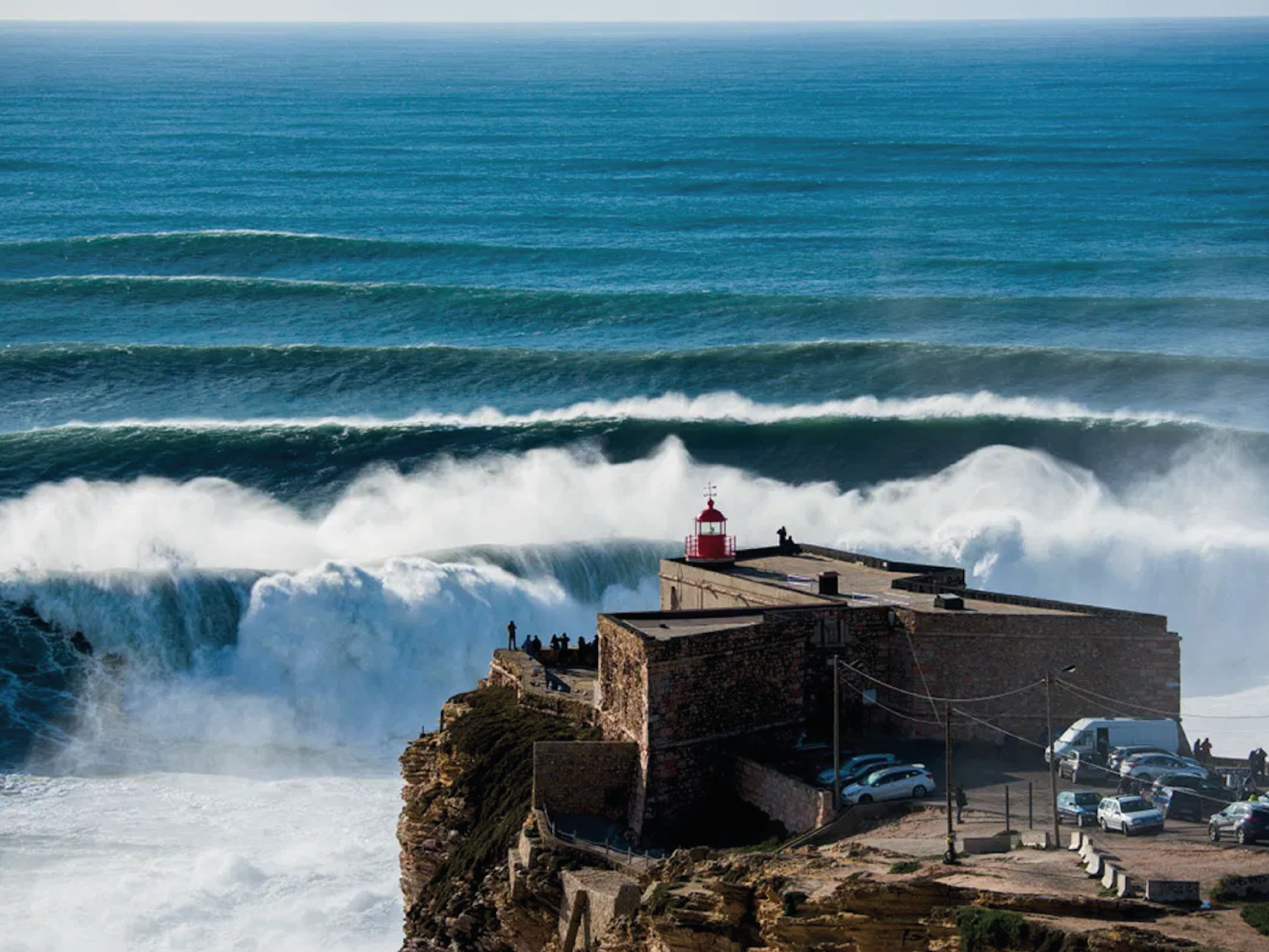 image : Grambeau, surfer magazine
Nazare is THE surf spot for professionals and a pleasant fishing village.
The sunset over Praia Norte is a must. We love the mix of genres with peroxidized blond surfers who meet the wives of fishermen with 7 petticoats.
Nearby, we recommend you to stay at Casa tudo bem in Obidos one of the most beautiful villages in Portugal.
Whether you are a beginner or not, you can learn to surf at Baleal Surf Camp.
For those who want a 100% surf and skate sport holiday, you can go move to Noah Surf House.
Spot #2 : PRAIA DO GUINCHO / ERICEIRA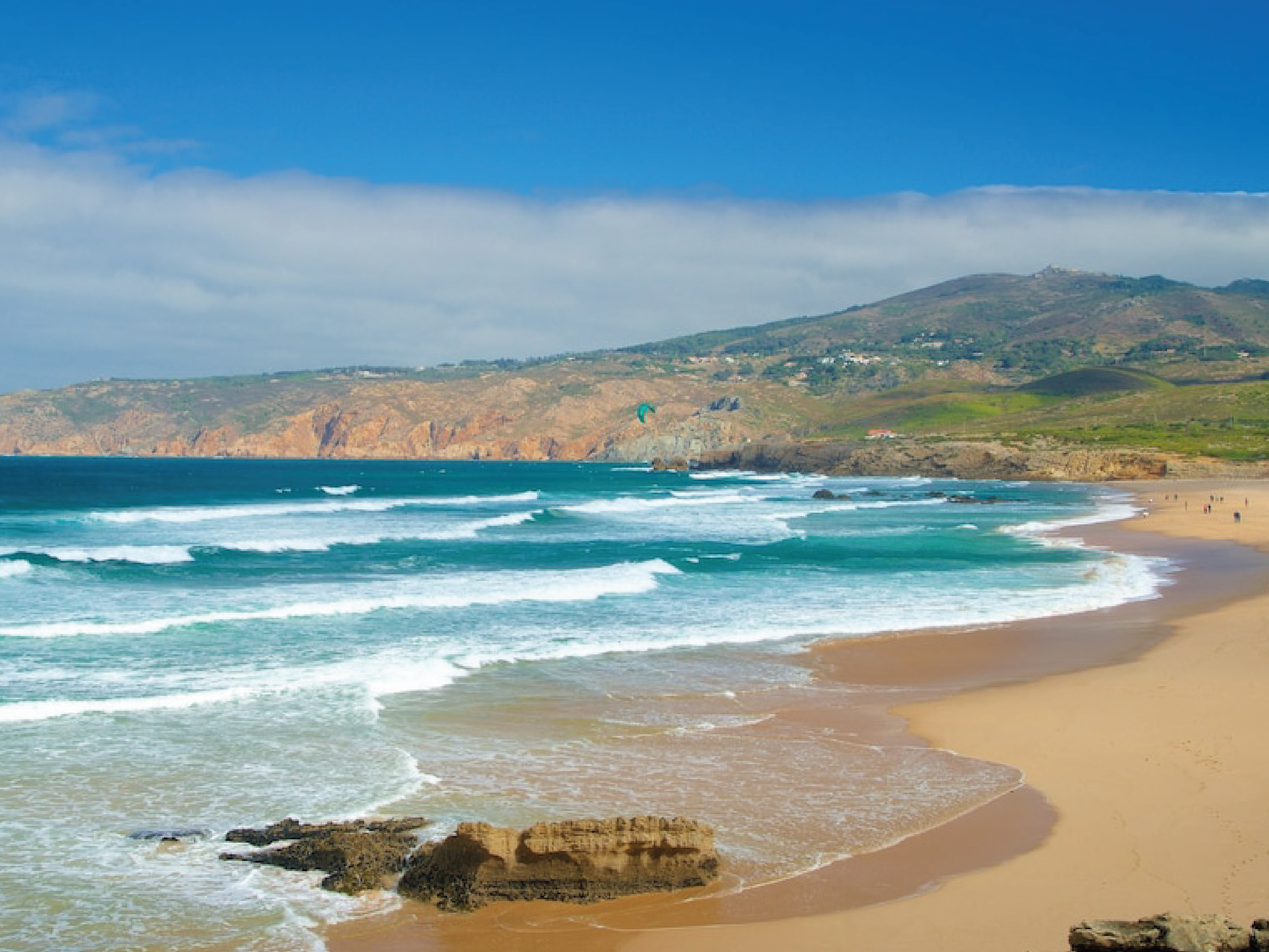 30 minutes north of Lisbon, praia do Guincho is the wild beach for local surfers.
In the surroundings, in Azenhas do Mar you can stay at Outpost Casa das Arribas.
Beginners can learn to surf at Ericeira Surf Camp.
In the hinterland, you can discover the most beautiful palaces of Portugal in the city of Sintra and walk through the luxuriant Serra da Sintra National Park.
Spot #3 : COSTA DA CAPARICA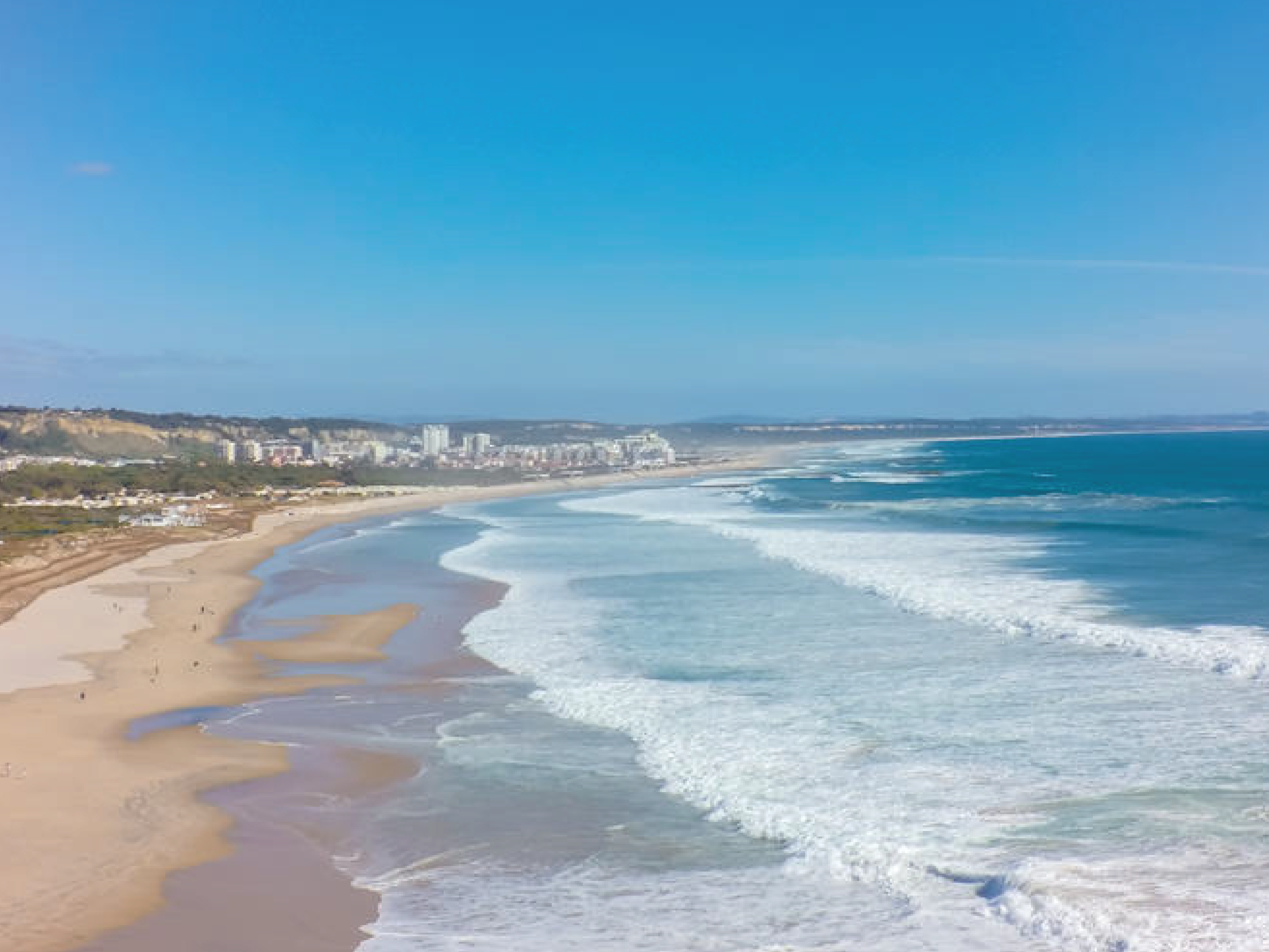 The Costa da Caparica is located just 15km south of Lisbon, a beautiful wild coast of 30 kilometers.
The best way to relax on the Costa da Caparica is to rent one of the old fishermen's cabin in front of the ocean, like the Beach Cabana Branca or the Cabana Azul. You will find all the cabins available for rent on Airbnb.
The waves are perfect for even beginner surfers, take your surf lessons to the Outside Surf project.
You can also go to Lisbon to walk around in the center or visit us at Casa Saudade.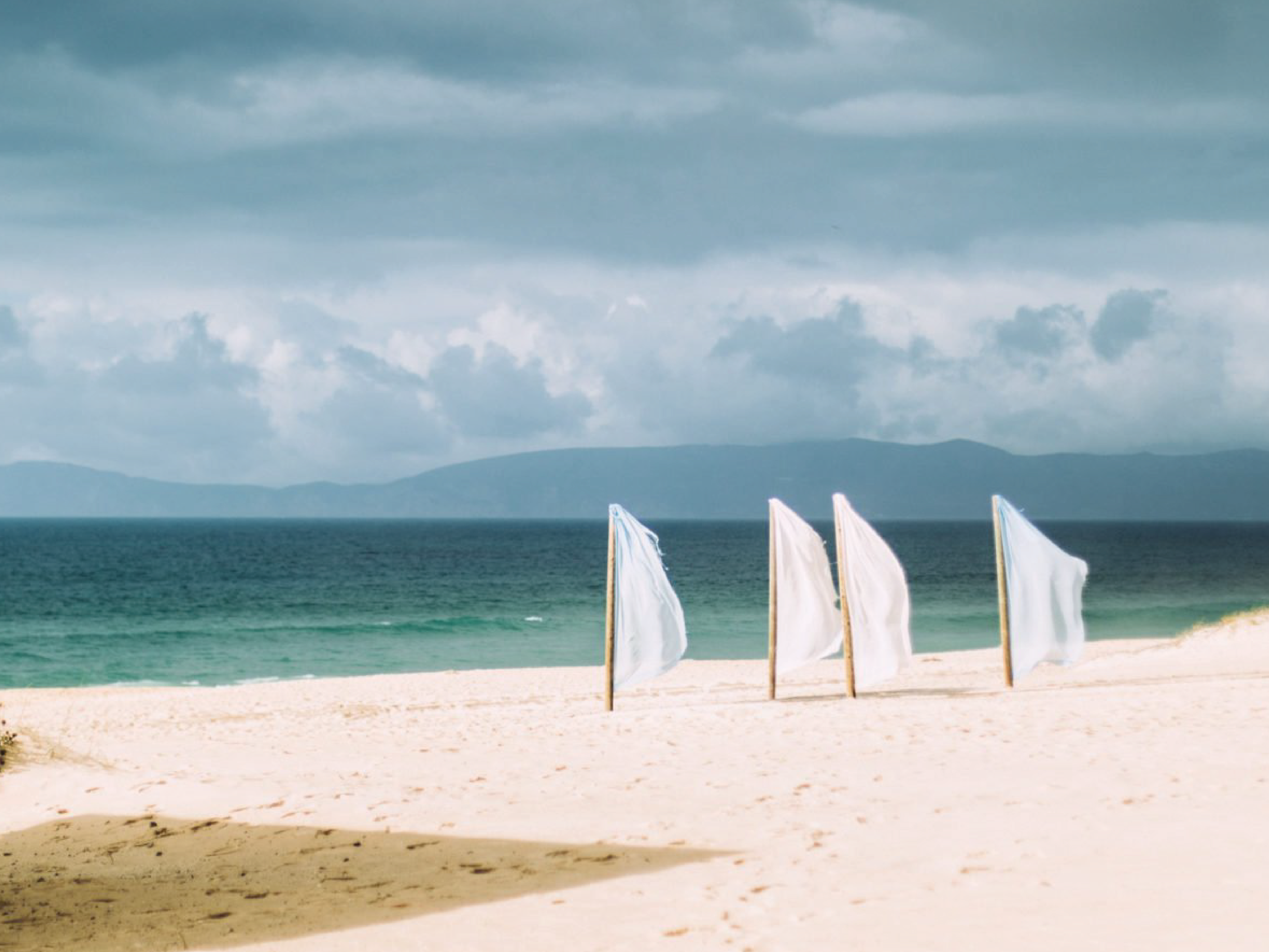 image : Magazine le Collectionist
130km south of Lisbon, the Comporta coast is the most famous and typical.
It has surf spots that are still wild. The beaches are perfect for beginners as well as experienced surfers. A still preserved paradise...
Book your surf lessons at Surf in Comporta.
You will find lovely houses to rent like Charline's; Alma da Comporta, the Casa Eliasu or the Casa Ventura.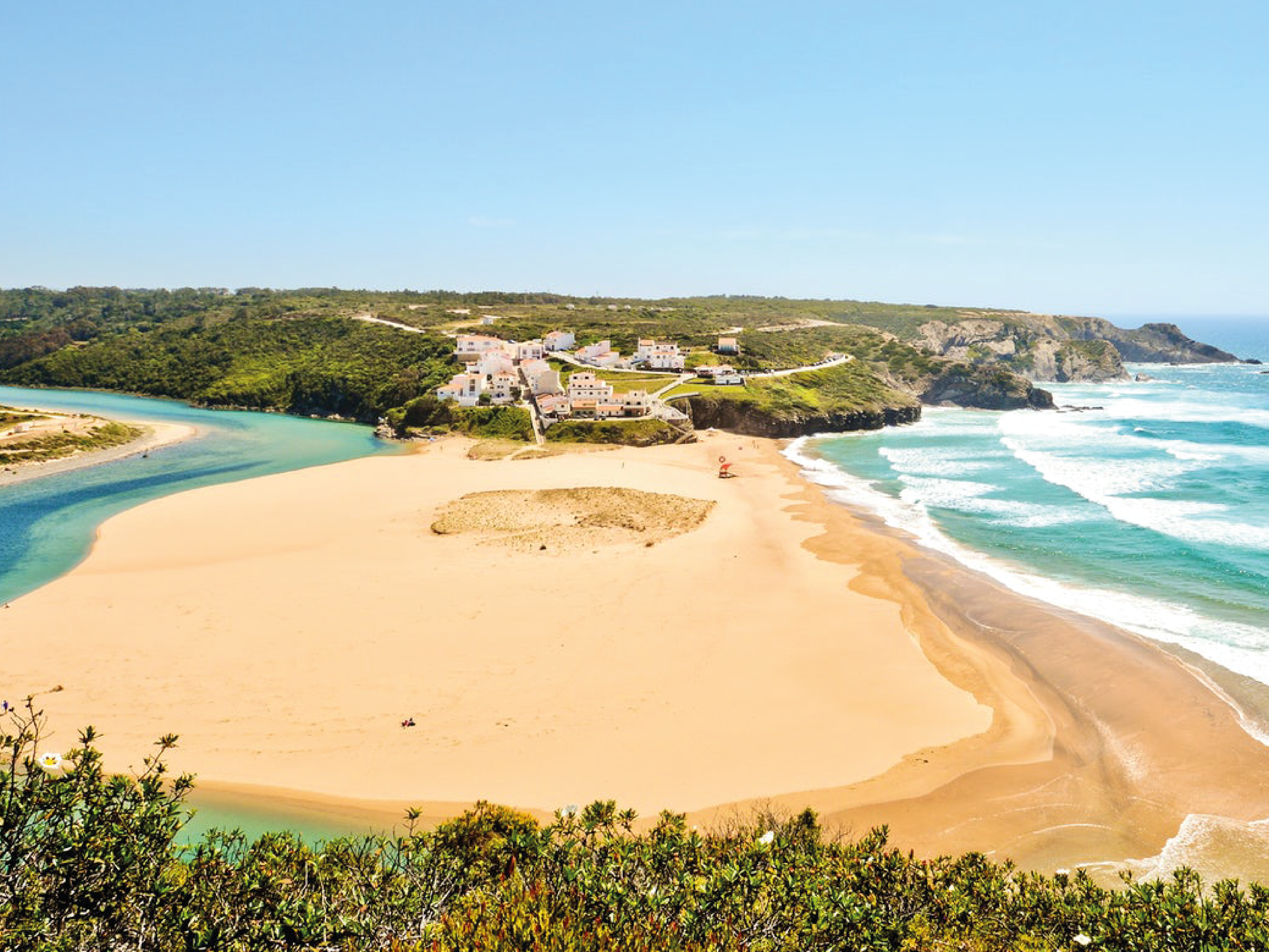 Located in the south, almost on the frontier of the Algarve, the dream beach of Odeceixe is a wide and long semi-circular strip of sand around which the river Ribeira de Seixe winds, before flowing into the Atlantic Ocean. A wonderful place to enjoy both ocean and river waters.
Go for a walk in the village of Odeceixe or along the Rota Vicentina and surf the waves with Odeceixe Surf School ! 
Stay at Monte West Coast, an area full of charm with a beautiful view.
WHILE WAITING TO SURF IN PORTUGAL...
Invite the most beautiful surf spots to your interior with Nazare and Comporta rugs :