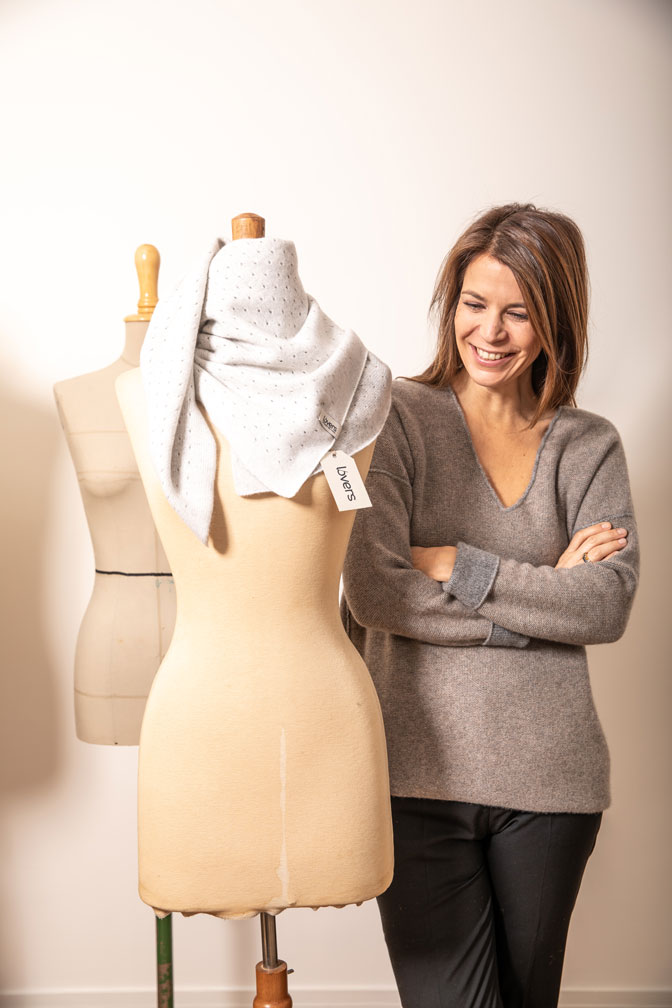 How did L/overs come about? 
I had been thinking for a long time about pursuing a more virtuous approach in my work. In my previous job, I had already taken small steps towards "doing things better", for example by labelling the entire collection Oeko-Tex. But we were only at the beginning and as we know, there are a lot of constraints and red tape in an established brand which prevents us from going fast and having a real impact. I had ideas and above all a furious desire to undertake. And it so happened that on the knitwear market there were a lot of players but very few things that were (really) virtuous and (really) high quality. Everything was aligned, so I jumped in! L/overs was born in late 2018.
As with Saudade, you start with the constraint of the raw material, tell us about your creation process?
The process is simple, at least to state! It is really to make clothes with what we find in factories. The creative process is the opposite of that of the industry: at L/overs, it is the availability of the material that dictates the inspiration, the rhythm and the production quantities. The pieces are offered as they become available, in limited quantities.
I buy the cashmere leftovers, I clear the factories. I don't make any raw materials. We allow the factories to get rid of their stock and we help them to get labelled, we are a bit of a shock CSR designer.
The knitting is done from the residual yarns of the biggest houses, which I select meticulously. I like this treasure hunt aspect: what am I going to do with these dozens of metres of bright yellow or light pink threads? Starting with the constraints makes you clever and undeniably more creative!