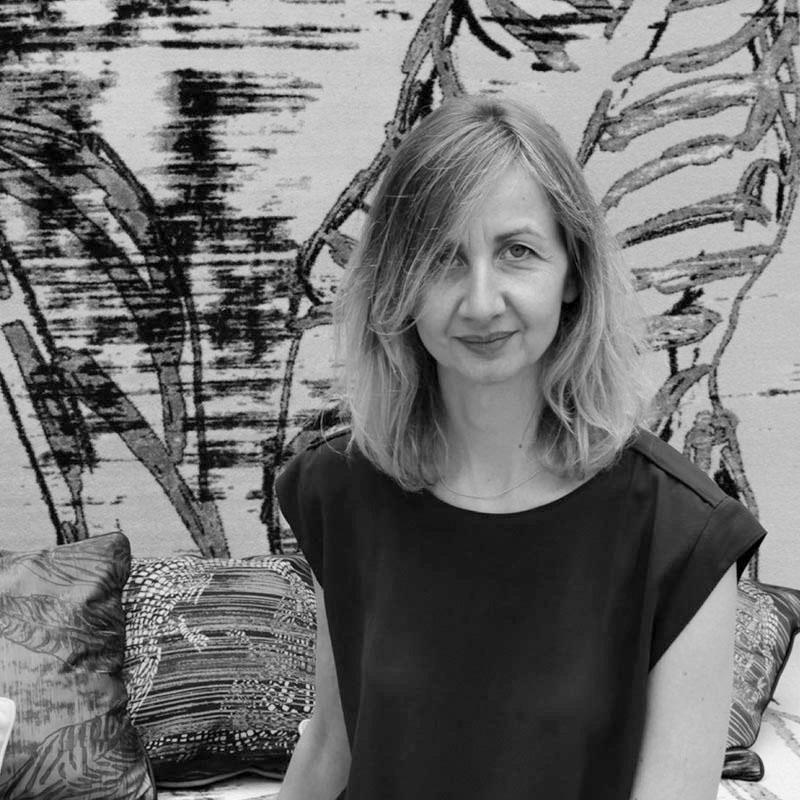 Describe your job in a sentence
I make bespoke designs to dress walls, ceilings and floors, and thus create unique and personal decorations.
At a fundamental level, I look for 'beauty'.
Tell us how you worked for Saudade
We started from the craftsman's technical constraint to define this exclusively horizontal design with a minimalist spirit. We explored the world of artists such as Soulages or Fontana, which we interpreted with a Saudade spirit.
Wall drawing is another of your specialties. It seems technical… is it?
I originally launched into it by chance, for a private commission. My drawings are often made of plenty of small lines. The idea is that the gesture becomes instinctive, almost automatic, before I start drawing directly on the wall.