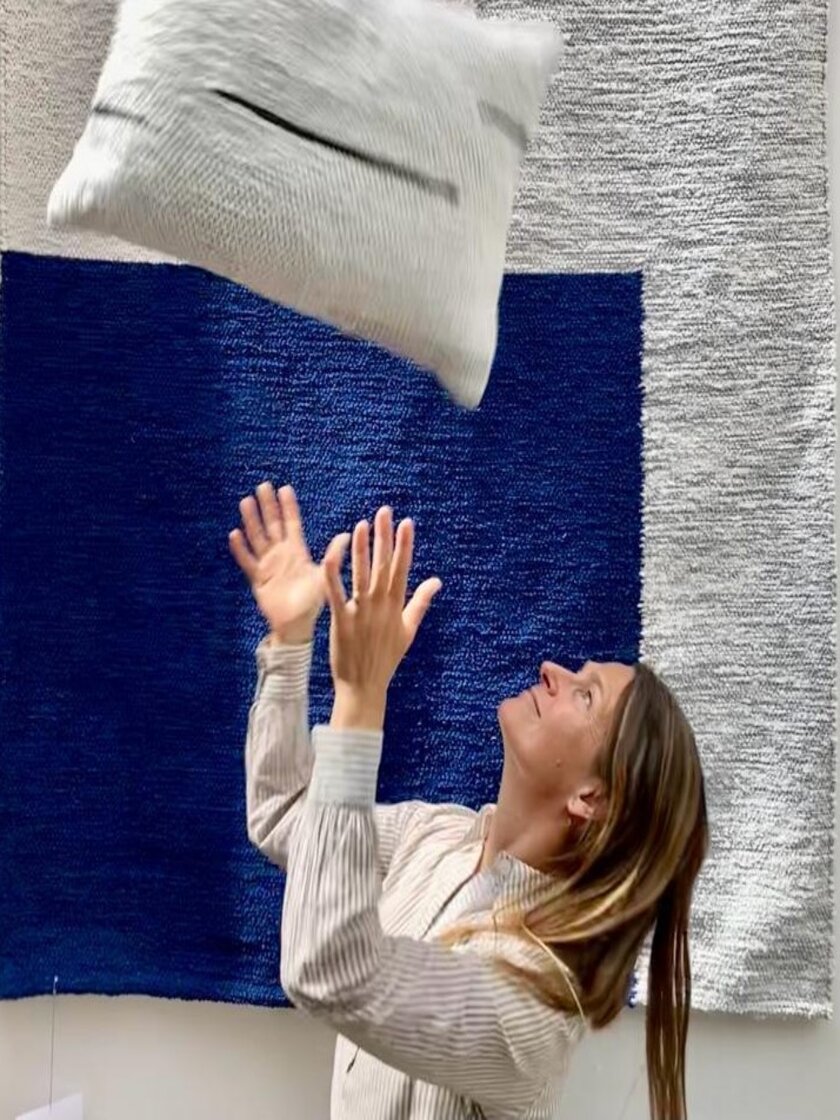 A word that defines you?
The momentum. It is life, desire, it is action. The impetus comes from oneself to reach out to others, to the world. I like support points, jumps and strides. In the momentum throb joy and freedom.
Nature is for you a playground as much as a breeding ground for inspiration and breathing. It never seems to stop upsetting you?
I spent my childhood in a watermill in Brittany in the Gulf of Morbihan. The taste of my childhood is made up of high skies, trees, flowery spaces of streams and waterfalls... Nature is a source of enchantment and immediate appeasement. The power of the landscape magnetizes me: the mountains with their ridge lines, their scree of blocks of rock, their mineral compositions. When I love a landscape, I plunge my hand into it and collect part of its body: clay, limestone, burnt wood...